---
Well…where to begin? Over the past few years our brands have given us some of the most innovative technology out there, for you, the riders! And 2022 isn't a year that has slacked off. If anything, 2022 has pushed the cycling industry even further to provide riders with the most current, up to date technology out there and what a way to kick off The Top 3 2023 Bikes at Team Cycles by showing you the brand new 2023 TREK Fuel EXe 9.9 XX1 AXS…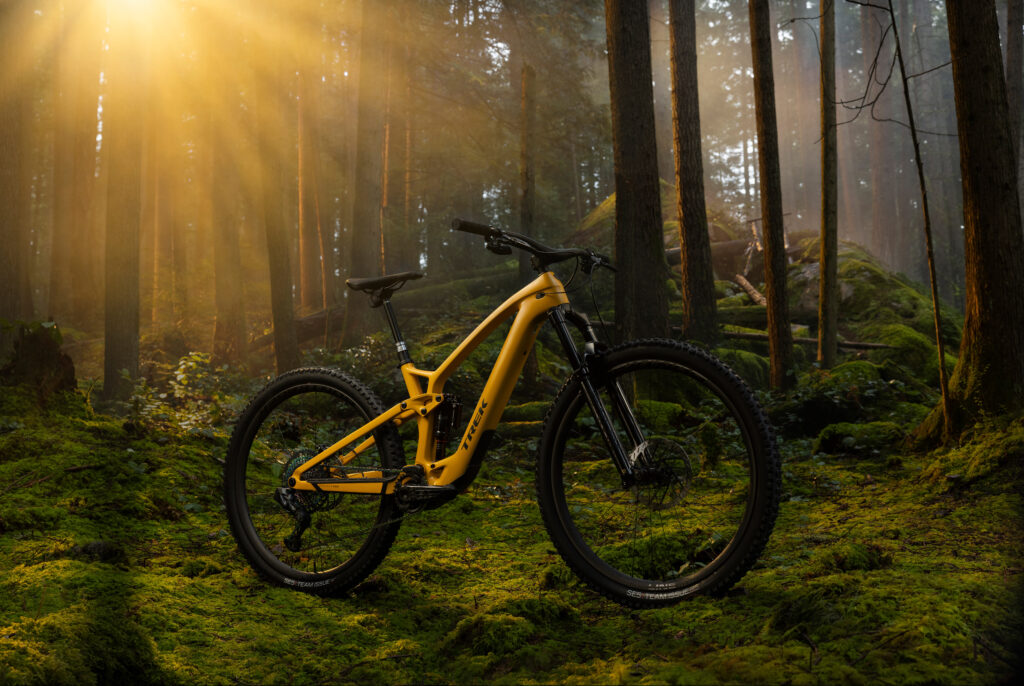 1.
Firstly, I mean let's not beat around the bush here…the price point for this bike stands at £13k which is a touch on the expensive side to say the least and I can already hear you going, "thirteen grand for a bike? Seriously…?" I mean don't get us wrong, everyone here at Team Cycles completely understands that this bike isn't for everyone, and the price point can be a bit of a put off which is why in these blogs, I try to be as open and honest as possible. BUT there are reasons as to why this E-bike takes the top spot in the Top 3 2023 Bikes…So let's get into it and find out a bit more about this bike.
Now put to one side the price of the bike while I take you through the tech spec, and after, you can make your own decision as to whether you think it's worth the price! TREK say that this Fuel EXe 9.9 is "mountain biking elevated" with "technology that silently blends in with nature" and I feel that these statements sum this bike up perfectly. The connotations TREK makes toward nature tells us how much effort they have put into this bike to make it feel like a natural ride and how the technology they have fed into this bike fits in well with the natural fundamentals of what a bike is and how it functions.
One of the standout features of this machine is the integrated display system on the top tube of the OCLV Mountain Carbon frame which fits perfectly with the…yes, you're correct…the nature of the bike! And what I mean by this is that this piece of technology isn't obtrusive and is a very subtle addition. The integrated display is simple to use and is fully protected in the top tube which, at a glance allows you to keep a check on your power assist levels, your range, speed and battery level.
However, this isn't the only subtle addition that this bike offers. As well as the integrated display on the top tube, it also has an optional external battery, in addition to the hefty 360 Wh internal battery that comes as standard. This additional 160 Wh external battery gives you an extra 40% of range and fits into a standard bottle cage and doesn't require any complicated wiring or special mounts.
As well as the hidden gems, the more obvious pieces of tech that comes with this bike includes a wireless SRAM XX1 AXS drivetrain, a "tiny but mighty" TQ 300-watt motor and the ultimate RockShox suspension package equipped with AirWiz. (I can't be the only one who thinks this sounds like a brand of popping candy from the 90's?)
Other components that are standard on this bike is the 12 speed SRAM Eagle Cassette as well as other SRAM Eagle components such as the derailleur and shifter. It also comes with SRAM Hydraulic disk brakes and a lot of Bontrager pieces such as the carbon wheels and bontrager tyres and the standard Arvada saddle.
So, after all of that, what do you think?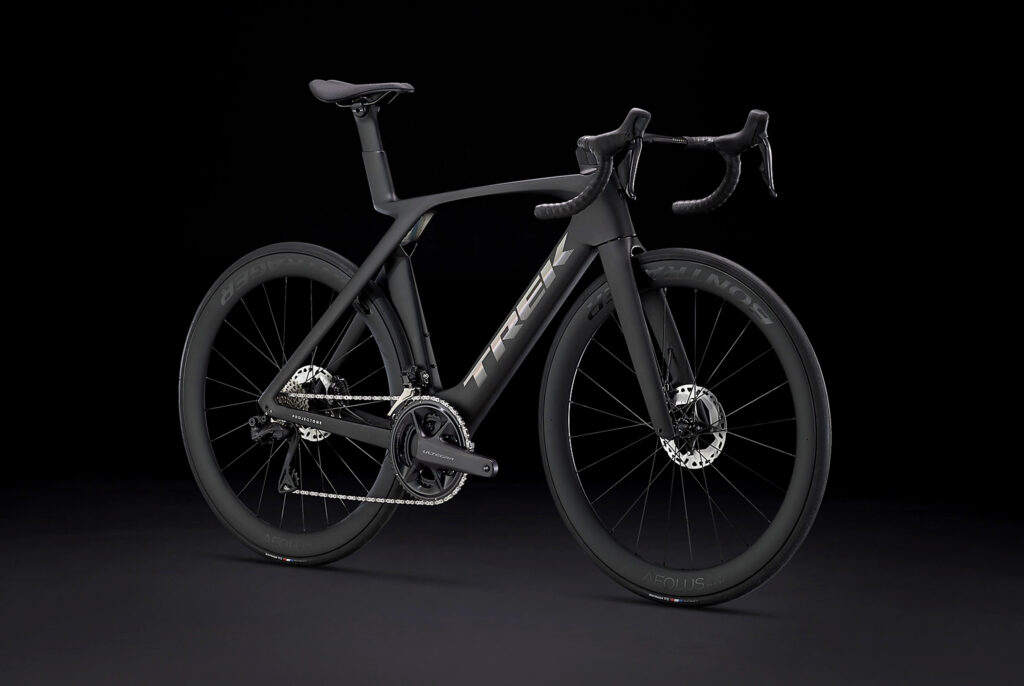 2.
Taking the number 2 spot in this list is the brand new 2023 TREK Madone. Now this bike is all about grams, grams and grams and TREK have stripped even more weight of this Gen 7 Madone compared to their already lightweight Gen 6 Madone.
You'll notice straight away that there is this funky little section at the back of the frame which is drastically different to previous models. In this Gen 7 Madone, TREK have stripped the IsoSpeed and replaced it with, what they call, IsoFlow. This apparently improves the aerodynamics of the bike which allows the air flow over the bike to accelerate through the gap in the frame, significantly reducing the drag which happens behind the riders seat post.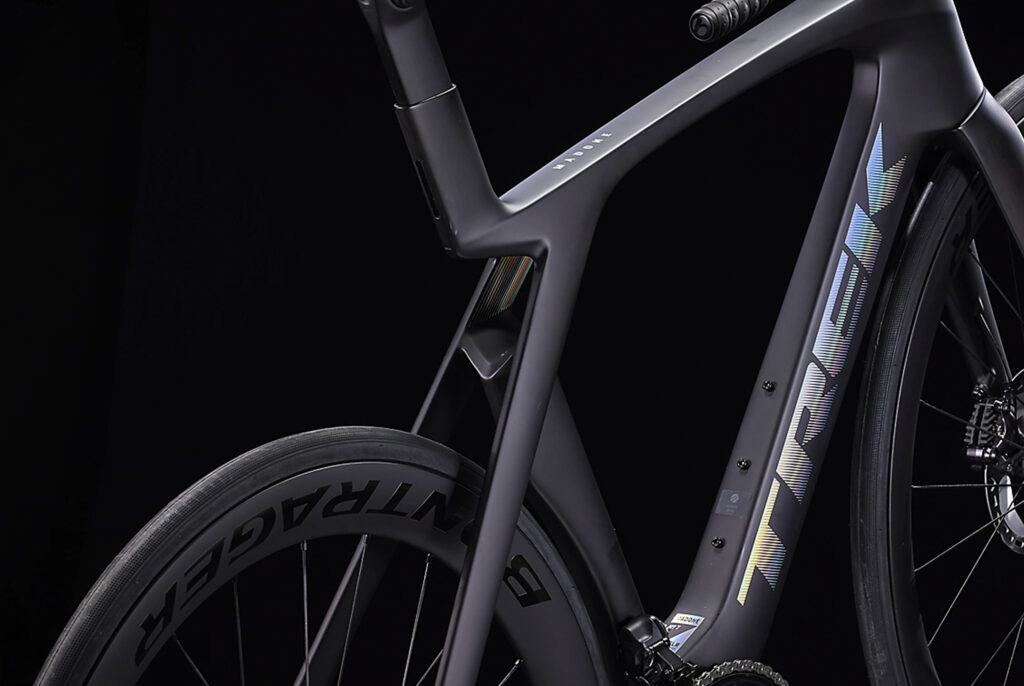 Another significant change to this bike, if you're a lover of aerodynamics and saving weight, is their new integrated handlebar system which is 150g lighter than its non-integrated predecessor which TREK say, overall will save you, over the course of an hours' worth of riding…One. Whole. Minute…….class! I mean surely that extra minute helped Mads Pedersen on stage 13 of this year's Tour…no?
On this 2023 Madone, the final big change, TREK offer 6 different build options regarding their drivetrain, which are all electronically powered, so unfortunately if you are a fan of the mechanically powered drivetrain and like the feel of pushing those gears into place, this bike might not be the one for you. They have 3 SRAM ETAP options and 3 Shimano Di2 options to choose from including the newly announced Shimano 105 Di2 drivetrain.
This bike overall is an absolute monster and a big game changer in the cycling industry, TREK's newest technology is an astounding jump into the future of cycling, and we can't wait to see this bike live in the flesh…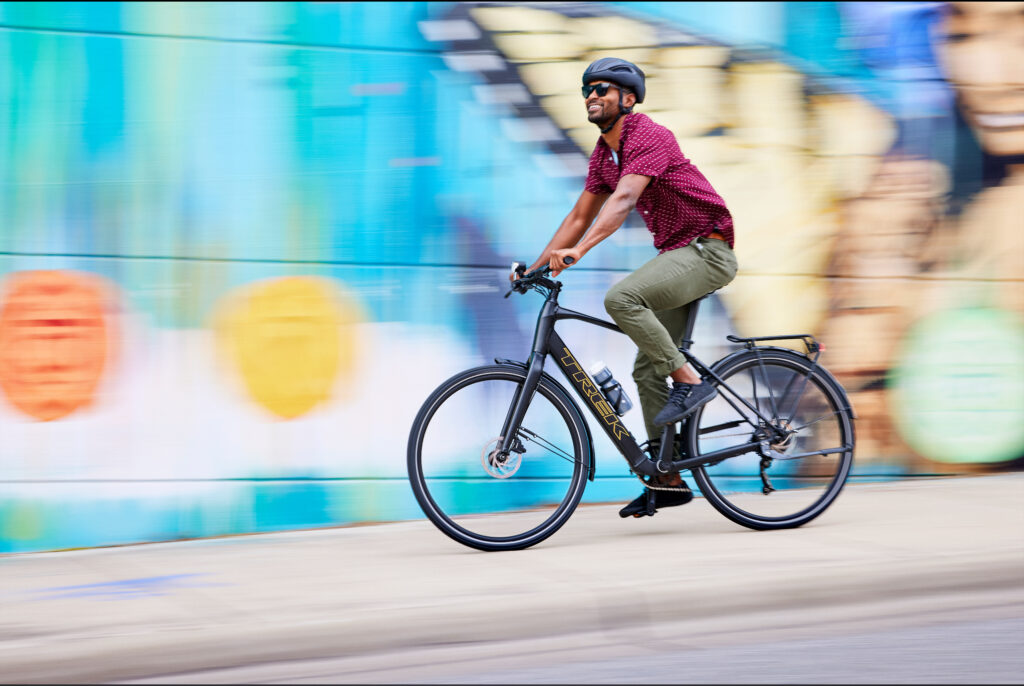 3.
Coming in at number 3 is again, another TREK. However, I feel like this will attract a kind of cyclist who is after a comfortable ride with the opportunity to explore places with ease. Also, if you're after a new commuter bike, this could be the one for you!
Not too long ago we showed you a couple of TREKs newest hybrid e-bike range, and in the number 3 spot is the FX+ 2. The FX+ 2 is a corker of a bike, it's simplistic yet versatile design gives riders a comfortable and secure ride which TREK say is specifically designed to make everyday excursions faster and more fun.
Fitted with a 250 Wh battery and a 250 W motor, combined with its 9 speed drivetrain, this e-bike gives riders the opportunity to cycle with assisted power for 56 kilometres, that's just over 34 miles for us UK folk. Not bad ey?!?!…It also has an intuitive and natural feeling pedal-assist system that makes exploring your city extra exciting and cruising up hills a breeze, this bike will also be a great to ride along those more local disused railway lines for a more rural day of exploring!
The FX+ also comes with ride-ready accessories like a rack and mudguards that make it easier to commute and run errands. So, if you want a lightweight, simple-to-use e-bike that brings a capable boost to daily errands, commutes and joy rides around your town, I would definitely recommend this one.
…and I suppose if any of these aren't up your street, there's always a Marlin!