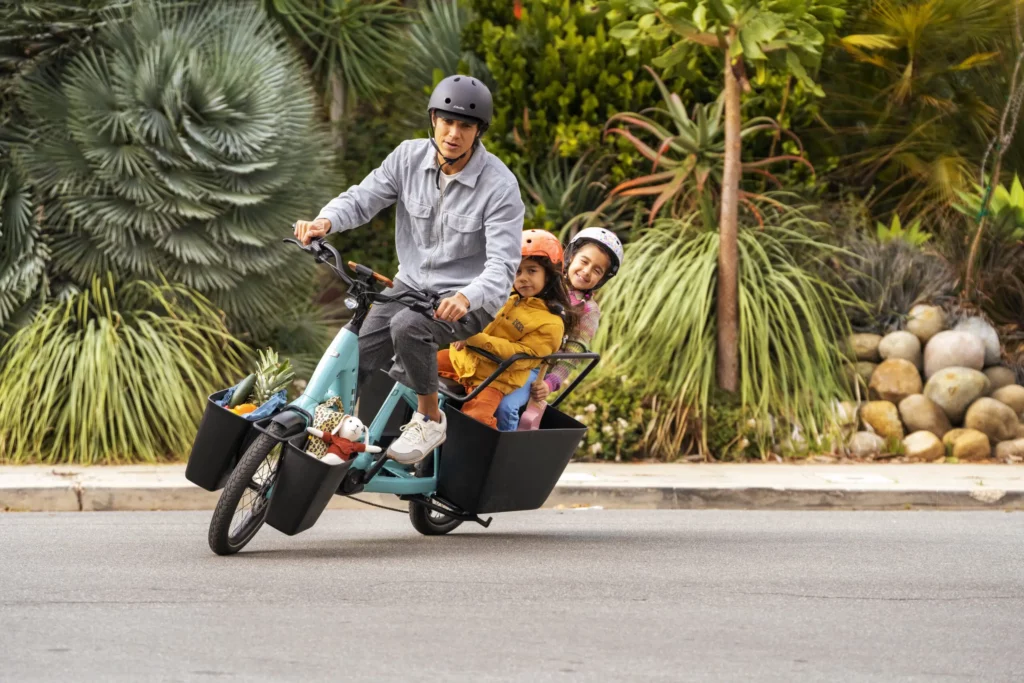 In a world where time is a precious commodity and every moment counts, the Trek Fetch+ 2 E-Cargo Bike emerges as a revolutionary solution for families seeking to maximize their experiences while reducing their carbon footprint. Whether you're embarking on your daily commute or running errands around town, this compact electric cargo bike redefines convenience, comfort, and connection. Join us as we delve into the impressive features and boundless possibilities offered by the Trek Fetch+ 2.
If you yearn for more fulfilling commutes and wish to forge stronger connections with your children, the Trek Fetch+ 2 is your ideal companion. Picture this: effortlessly gliding through your city streets, sharing laughter and stories with your little ones, all while leaving your car behind. The Fetch+ 2 is meticulously crafted to meet these aspirations, offering a remarkable blend of a compact cargo bike design and a powerful electric drive system.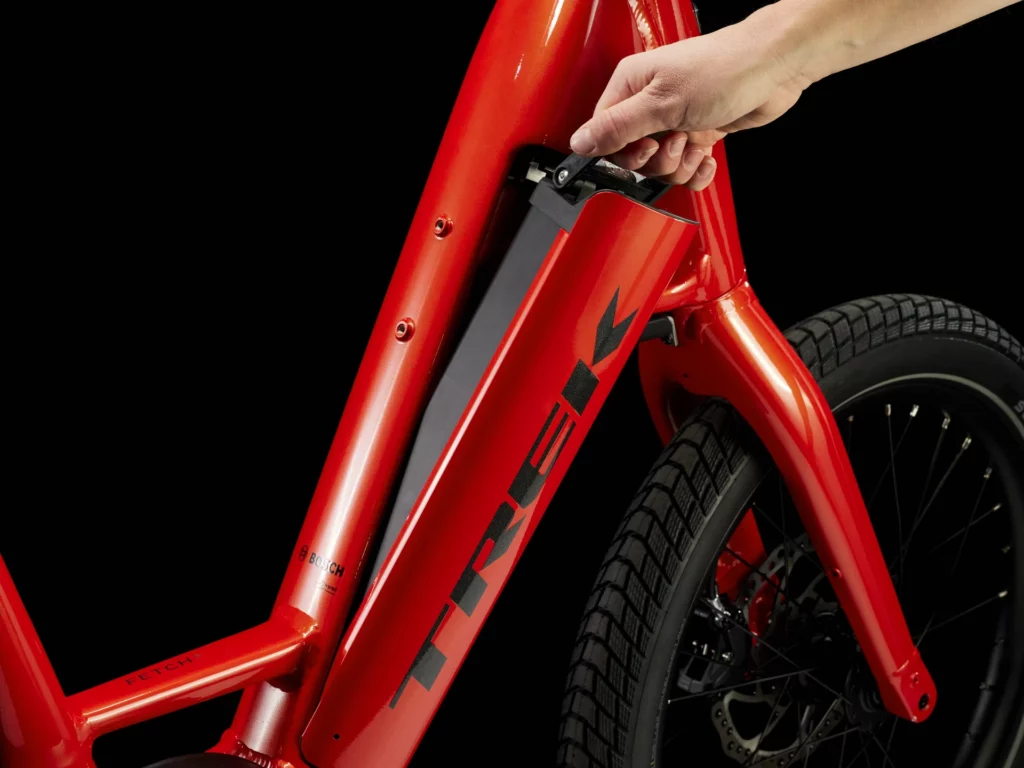 Central to the Fetch+ 2's appeal is its cutting-edge technology. A robust aluminum frame, accommodating for various rider sizes, sets the foundation for this remarkable ride. Powered by a 500 Wh Bosch PowerTube battery and the potent Bosch Performance Line CX drive system, which boasts an impressive 250W power output and 85 Nm of torque, the Fetch+ 2 propels you to speeds of up to 15.5 mph (25 km/h in Europe). The Smartphone Grip display enhances your journey by providing versatile connectivity capabilities, ensuring you stay informed and in control at all times.
The Trek Fetch+ 2 is engineered for an exceptional riding experience, even when carrying a substantial load. Its 10-speed Shimano Deore drivetrain and wide-range cassette deliver seamless gear shifts and optimal efficiency, while the 4-piston hydraulic brakes instill unwavering confidence in your stopping power. The adjustable dropper seat post facilitates easy mounting and dismounting, and ergonomic grips ensure lasting comfort during extended rides.
The stability of the Fetch+ 2 is truly impressive, bolstered by the Trek Fetch dual-pivot kickstand, which effortlessly supports the bike while loading and unloading. Moreover, the accessory mudguard kit helps keep road spray at bay, ensuring your rides remain enjoyable, rain or shine.
The Fetch+ 2 is all about adaptability, offering an array of customizable cargo configurations to suit your evolving needs. Amplify your carrying capacity by incorporating the family pack kit, complete with a safari bar, backrest pad, seat pads, and footrests, transforming your bike into a versatile transporter for your little ones. For those who crave more space, the front or rear hard case pannier kit enhances your cargo potential while maintaining a low and stable center of gravity.
In conclusion, the Trek Fetch+ 2 E-Cargo Bike is more than just a mode of transportation – it's an invitation to rediscover the joy of commutes, errands, and precious family moments. Its seamless fusion of technology, comfort, and customizability empowers you to embrace a lifestyle that's both environmentally conscious and profoundly enriching. As you embark on this journey, the Fetch+ 2 will be your steadfast partner, adapting to your needs, growing with your family, and opening up a world of possibilities along the way. Say hello to comfort, confidence, and endless fun – the Trek Fetch+ 2 awaits to revolutionize your ride.
BROWSE THE TREK FETCH+ RANGE -> bit.ly/3sc01I9
BROWSE THE TREK FETCH+ ACCESSORIES -> bit.ly/3DWBaKK