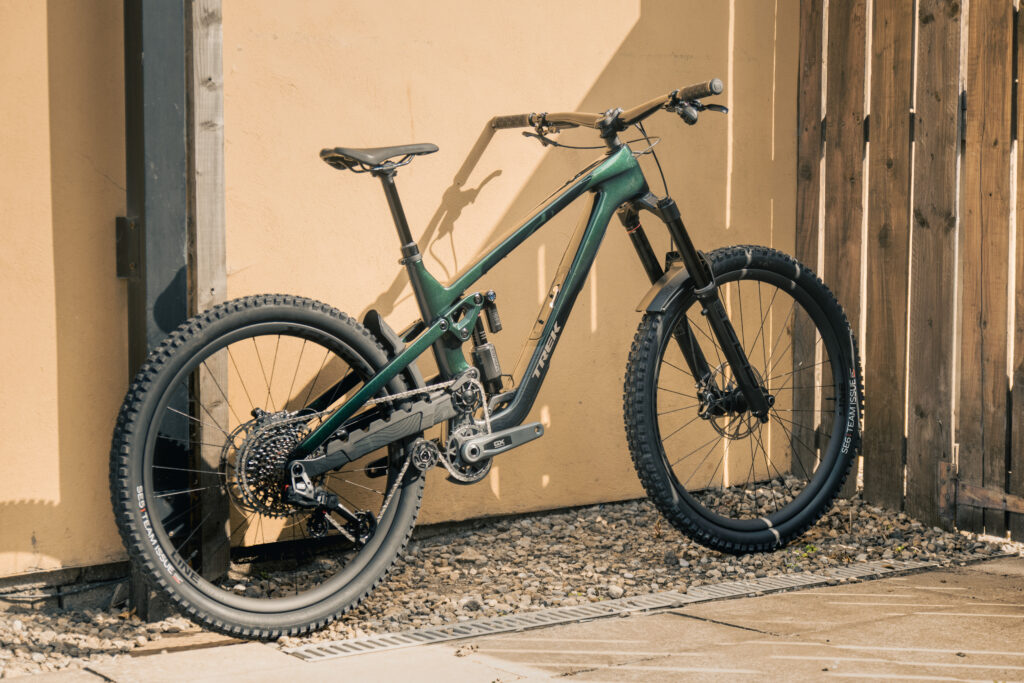 Calling all trailblazers, adrenaline junkies, and mountain conquerors – the wait is over! The latest addition to the Trek family, the all-new Trek Slash Gen 6, is here to redefine your off-road adventures. Get ready for more travel, more agility, and more ways to customize your ride than ever before. Let's dive into what makes this beast so remarkable.
View the bikes here – bit.ly/45W17GZ
A High-Pivot Revolution The Trek Slash Gen 6 boasts a groundbreaking high-pivot suspension layout. This innovation gives you a rearward axle path, delivering incredibly smooth suspension. Say goodbye to jarring impacts and hello to maintaining forward momentum with ease. Plus, this high-pivot design doesn't compromise pedaling efficiency, ensuring you can conquer climbs without exhausting your legs.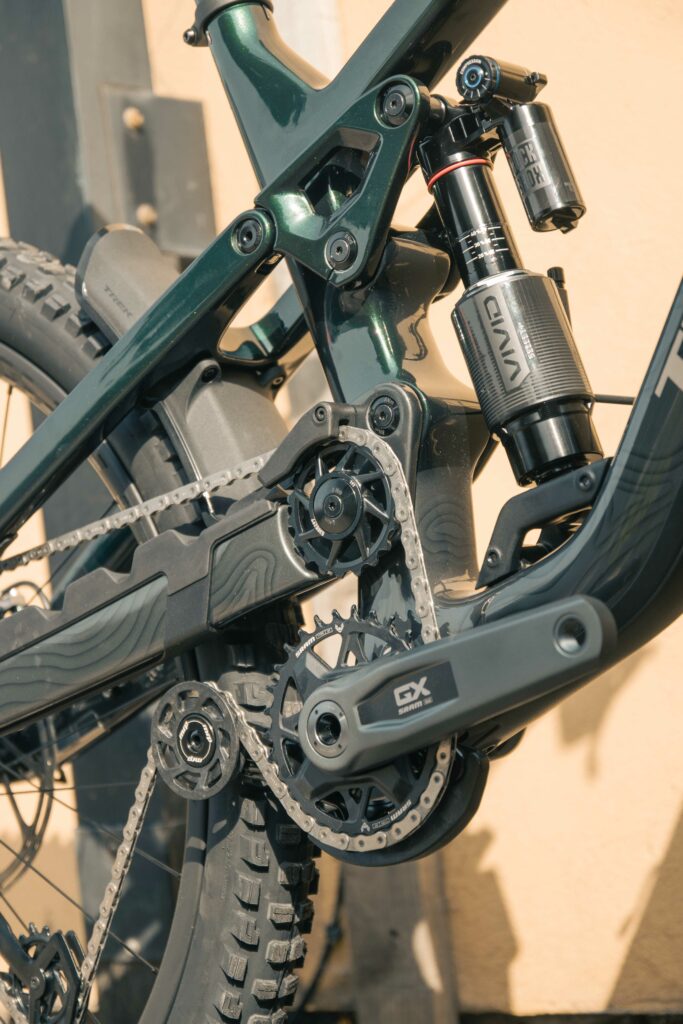 Chainstay Idler Pulleys Ever experienced harsh pedal kickback while tackling rough trails? The Slash Gen 6 has a solution. Extra pulleys in the chain routing allow for more chain growth without added tension, preventing that unpleasant pedal kickback. This means a smoother, more comfortable ride and the ability to power through challenging terrain.
Efficiency Meets Power The oversized pulleys on the Slash Gen 6 maximize pedaling efficiency, ensuring that your energy translates into speed and control. This bike doesn't just climb; it conquers. Its geometry and axle path maintain upward momentum, preventing hang-ups on roots and rocks. Your ride will be smoother and more controlled than ever before.
Aggressive Geometry The Slash Gen 6 isn't for the faint of heart. With a super slack 63.5° head angle, you'll have the stability you need for downhill thrills. The steep 77° seat angle ensures that every pedal stroke delivers power to the wheels. Size-specific chainstays guarantee balanced handling for riders of all sizes. Plus, there's ample room for extra-long dropper posts, so you can customize your setup.
Ready for Any Challenge Internal frame storage allows you to carry your ride essentials without weighing yourself down. It's the perfect blend of convenience and practicality, ensuring you're prepared for whatever the trail throws your way.
Mullet Madness The Slash Gen 6 rocks a mullet setup with a 29″ wheel up front for monster-truck capability and a smaller 27.5″ wheel in the rear for agility and improved clearance. But if you crave full 29er speed, a quick swap of the lower shock mount brackets will do the trick.
Tailored to Your Preferences This bike offers a host of adjustability options for riders who demand precision. You can tweak the head angle by one degree with optional angle-adjust headset cups. The leverage rate adjust chip allows you to fine-tune your ride, and you can even switch to a full 29er setup if that's your preference.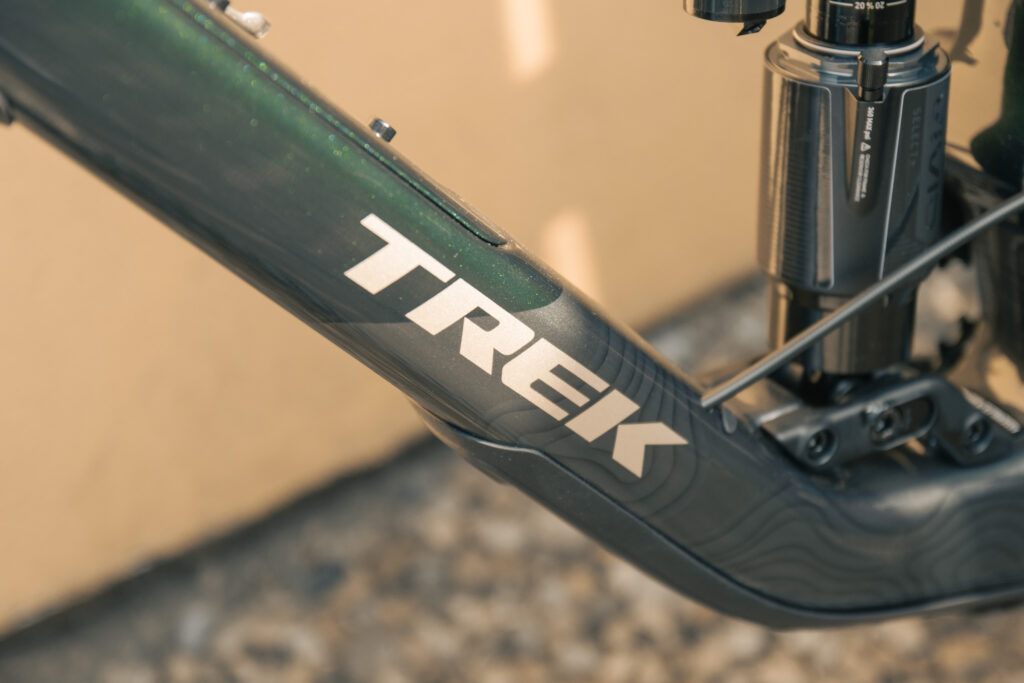 Silent and Protected The Slash Gen 6 comes equipped with updated guards to deflect impacts, reduce chain movement, and provide a blissfully quiet ride. Integrated Carbon Armour adds an extra layer of downtube protection, while removable external guards shield against rock and shuttle damage.
The Ultimate Confidence Booster Whether you're a park enthusiast, big-mountain trail rider, or an enduro racer, the Slash Gen 6 is your ticket to conquering the most challenging terrains with confidence. With its ample travel, exceptional grip, and rider-centric features, every ride becomes an exhilarating adventure.
What's New About the Frame? The Slash Gen 6 features an all-new frame with high-pivot suspension, updated geometry, optional angle-adjust headset cups, increased rear travel, and a leverage rate adjust chip. Stock mixed-wheel builds (29″ front, 27.5″ rear) are available for all sizes except S (which features 27.5″ front and rear). Frame protection is enhanced with Integrated Carbon Armour, and there's room for longer dropper posts.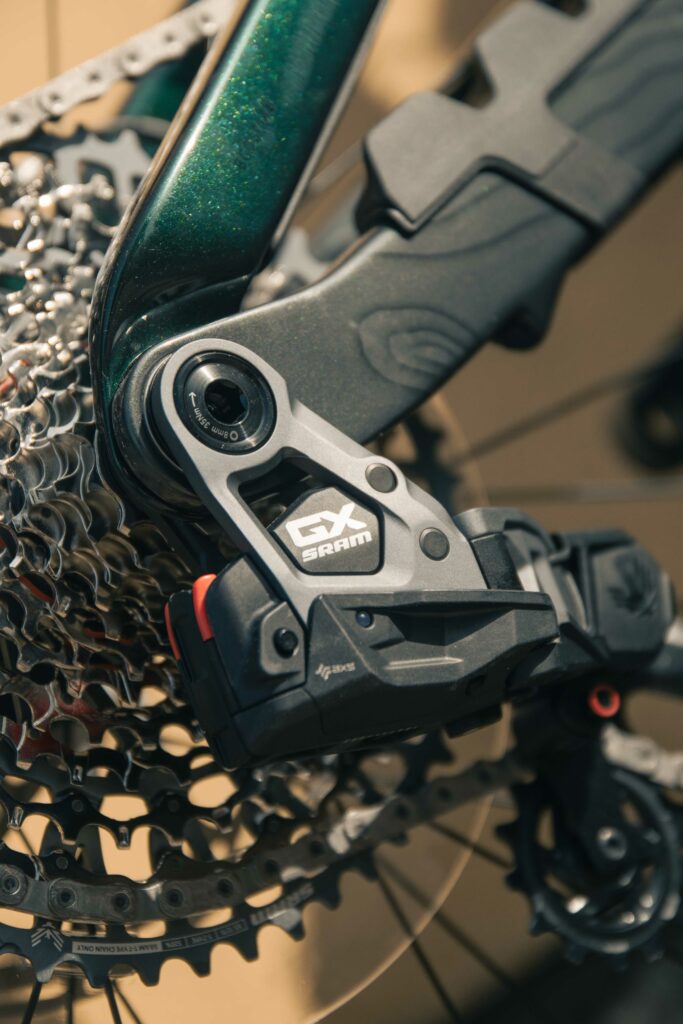 FAQs: Your Burning Questions, Answered We know you're curious, so here are some answers to common questions:
Curved Top Tubes: Size S bikes feature curved top tubes for lower standover height.
Wheel Compatibility: Size S bikes with 27.5″ wheels cannot run 29″ wheels due to fork and frame clearance issues.
29″ Rear Wheel: Size M and up can run a 29″ rear wheel by swapping the lower shock mount brackets.
27.5″ Front and Rear: It's not recommended to run 27.5″ wheels both front and rear.
Mino Link: The Slash Gen 6 doesn't have Mino Link because angle-adjust headset and bolt-on lower shock mount make it redundant.
Chain Stay: The chain stay lengths are size-specific, achieved by altering the position of the bottom bracket shell on the main frame.
Alloy vs. Carbon Stays: While they may fit, using alloy stays on carbon frames (and vice versa) is not officially recommended.
The Trek Slash Gen 6 is a trail-blazing force to be reckoned
Check out our stock! – bit.ly/45W17GZ