Shop now, pay with Klarna.
We've partnered with Klarna to give you a better shopping experience.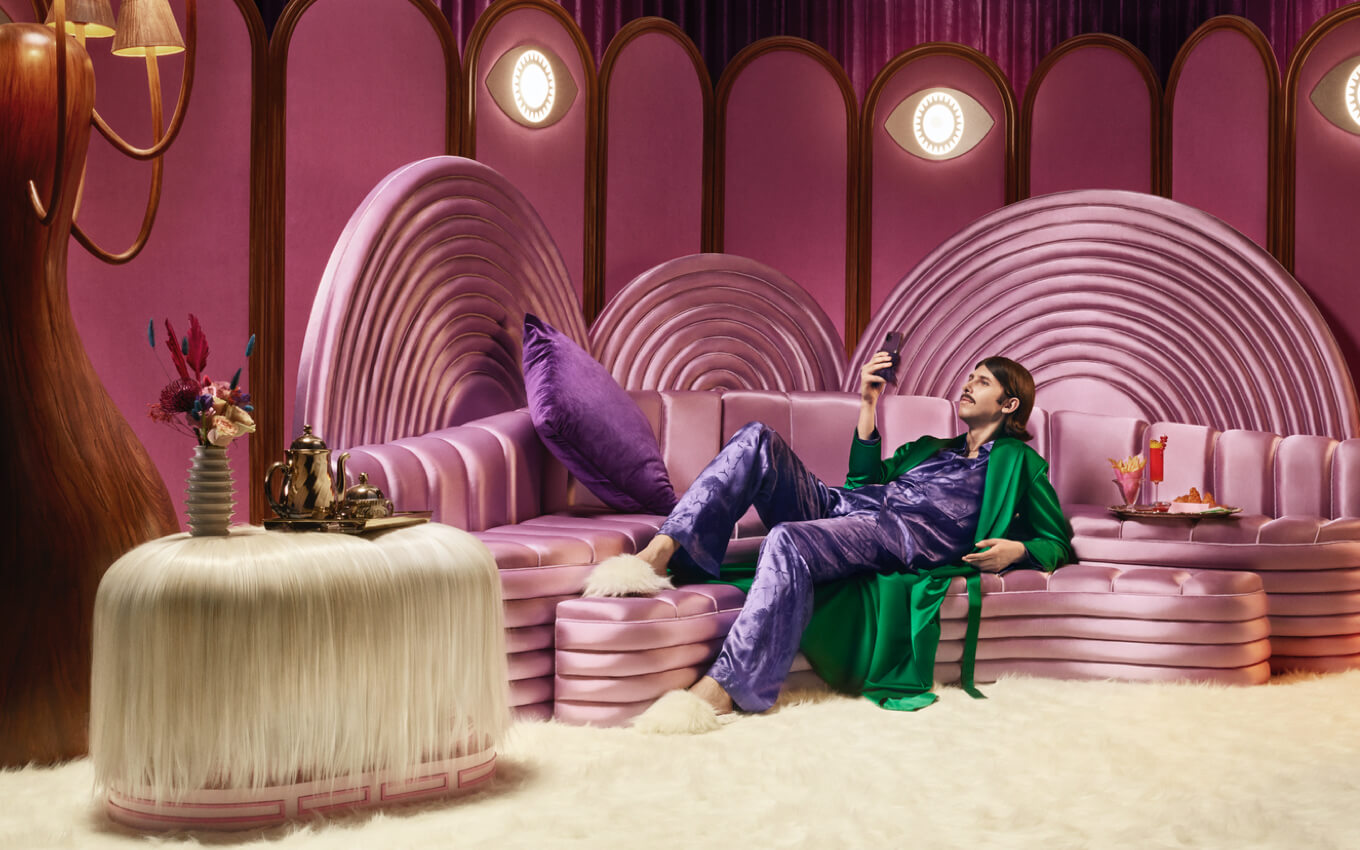 It's smoooth and simple
When you choose Klarna at checkout, you'll get the option to shop now and pay later for your purchase.
Financing
Apply for monthly financing during checkout. It's a simple, 2-step application process with an instant decision. When approved, you can manage your payments and get payment reminders in the Klarna app.
Pay in 3 instalments
Split your purchase into three payments so you can spread the cost of your purchase over time. Enter the credit or debit card details of your choice and make automatic payments every 30 days. Your first instalment will be collected when your order is confirmed by the merchant and instalments 2 and 3 are scheduled 30 and 60 days later, respectively. No interest or fees.
Financing
This credit option allows you to spread your cost over time. With an instant credit decision, you can complete the purchase with up-front terms and conditions. Automatic payments will be made each month by direct debit and you can also pay off the full amount anytime.
You can choose 6, 12, 24 at 0% or 36 months at 9.9%. Minimum purchase £250, maximum purchase £10,000.
Klarna finance purchases over £1,000 will require a minimum deposit:
| | |
| --- | --- |
| Purchase amount | Deposit required |
| £250-1000 | No Deposit |
| £1000-5000 | 10% min, 50% max |
| £5000-10000 | 20% min, 50% max |
Representative example for £1ooo purchase on 12 month 0% APR:
12 months promotional
rate of interest
0% p.a. (variable)*
Nature and amount of
any other charge
£0.00
The total amount of credit
£1000.00
The representative APR
19.9% APR Representative* on payment defaults
Cash/purchase price,
including any deposit
£1000, £100
If you do not make your full monthly payment, the interest free arrangement will cease and you will be required to pay interest on all future payments at 18.9% APR representative. Late or missing repayments may have serious consequences for you. Your credit rating may be affected which will make it more difficult or more expensive for you to obtain credit in the future.
How to shop with Klarna
Add item(s) to your cart and head to the checkout.
Select Klarna at the checkout to pay as you like for your purchase.
Manage your orders and payments in the Klarna app.
The best way to shop.
See all of your purchases in one place, pay any open balances, explore unique content and much more in the Klarna app. You can also log into your Klarna account at https://app.klarna.com/login. If you need any help, our Customer Service is there for you.
Safe and secure.
Klarna has strong anti-fraud controls in place to protect our customers and prevent fraudsters from making unauthorized purchases.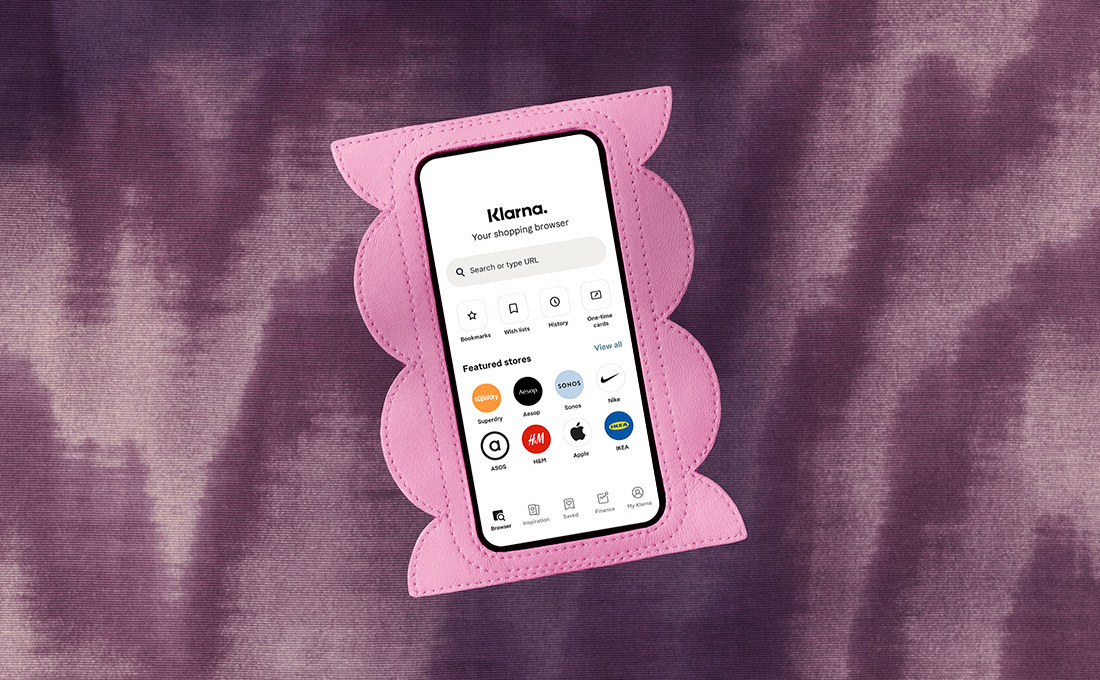 Frequently Asked Questions
Don't see your question here? Visit our FAQ page to find out more about using Klarna. You can reach Klarna at https://www.klarna.com/uk/customer-service/ or by downloading the Klarna app.
What happens if I make a return?
If you return some or all of your order, Klarna will issue you with a new statement as soon as the online store processes your return. Follow the retailer's return instructions and make sure to keep the tracking number of your return. Log into your Klarna account and select "Report a return" so that your statement is paused. As soon as the retailer has registered your return, we will send an adjusted invoice.
There's something wrong with my order. Do I still need to pay for it?
You do not need to pay for goods that are received damage, broken or faulty. Follow the retailers dispute instructions and make sure to "Report a problem" in your Klarna account to pause your statement until you've resolved the dispute with the retailer. As soon as the retailer has registered your cancellation or your return, the refund will be processed within 5-7 business days.
I have not received my order. What happens to my statement?
You do not need to pay the statement until you have received your order. Contact the retailer for an update on the delivery. Make sure to log into your Klarna account and "Report a problem" to pause your statement until you've received your order.
My statement is incorrect. What should I do?
If your statement does not match your order details, please contact the retailer directly for a correction of your statement. Make sure to log into your Klarna account and "Report a problem" to pause your statement until the details have been corrected.
What happens if I don't pay for my Pay in 3 order?
Klarna will alert you before payment is due to help remind you to pay on time. You will not be charged fees or interest for late and/or missed repayment(s). If Klarna is unable to collect your payment on the scheduled due date Klarna will make a further attempt to automatically collect payment. Should this next payment attempt fail, Klarna will make a final attempt to collect payment and may continue to attempt to collect overdue and currently due payments on subsequent due dates, or invoice you separately for the unpaid total. If you don't make your payments you will be in arrears as Pay in 3 is a credit product. Klarna may share information about missed payments with credit reference agencies. This means you may find it difficult or more expensive to use Klarna or other lenders' credit products in the future. If you do not pay for your purchase, Klarna may engage with an external debt collection agency to collect on their behalf. Full details can be found in the Klarna terms and conditions here.